Symington Family Declares the 2017 Vintage Port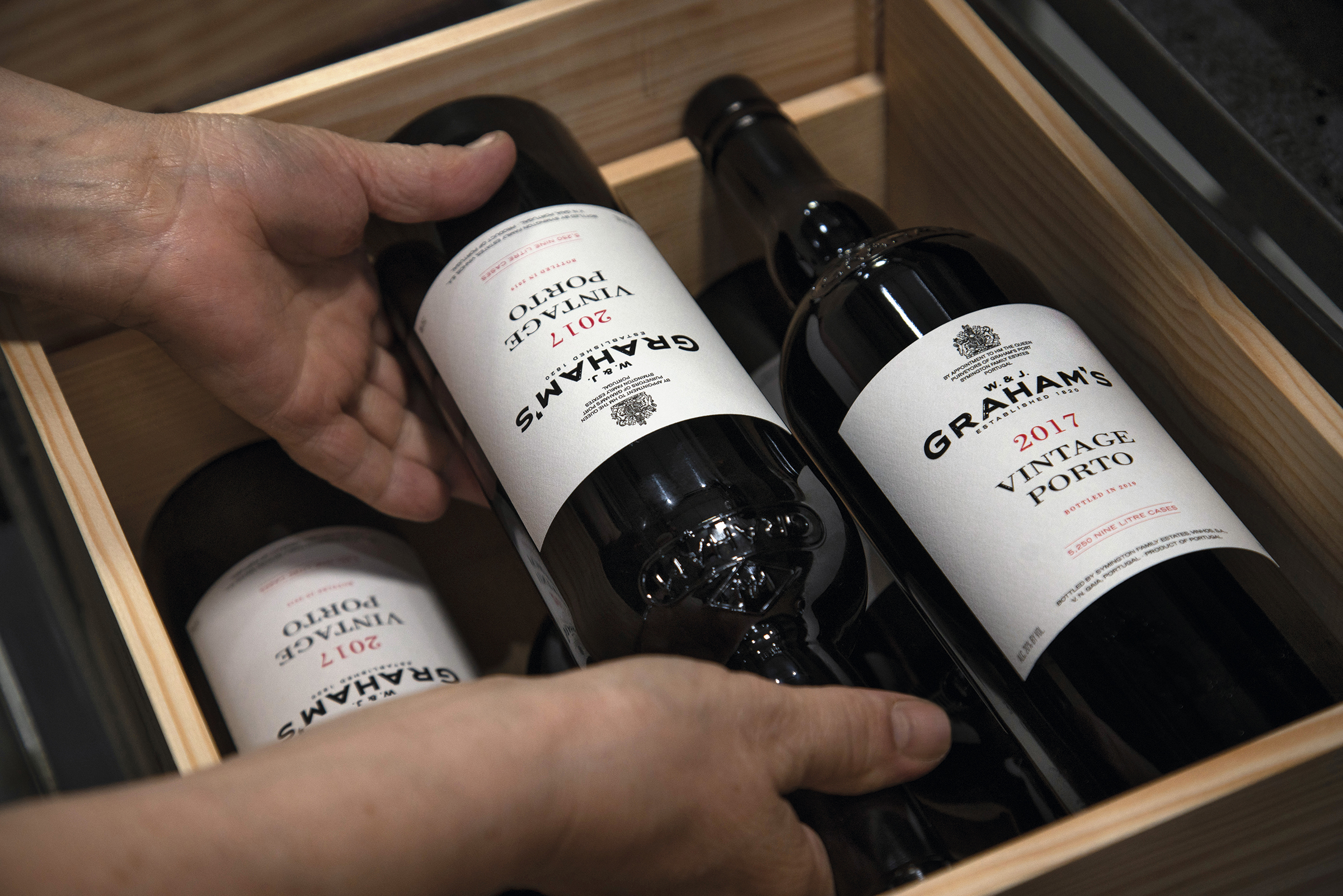 The announcement - only the sixth declaration of the 21st century - concludes a period of intense discussion within the wine trade as to whether 2017 would warrant a full declaration, given the quality of the critically acclaimed 2016 Vintage Ports and the rarity of declarations. The first consecutive declaration by our family is a milestone moment in our long history and is the result of two very different but extremely high-quality years for port in the Douro.
The 2017 wines were the result of an advanced growing cycle which led to the earliest harvest ever recorded in our family's 137-year history as winemakers and port producers. Warmer, drier conditions than usual resulted in small, compact bunches of grapes in excellent condition, with yields amongst the lowest of the century so far, 20% below the 10-year average.
Despite the harvest beginning in August, the maturations were perfectly balanced, resulting in wines characterised by extraordinary intensity, concentration and structure, combined with stunning aromas and freshness.
We have produced 2017 Vintage Ports from across our flagship Douro Quintas, and will shortly be offering limited quantities (by allocation en primeur) of Graham's, Dow's, Warre's and Cockburn's as well as Quinta do Vesuvio, Graham's The Stone Terraces and Capela da Quinta do Vesuvio. The 2017 is just the fourth release of the latter two, which are only produced in truly exceptional years. Given the very low-yielding year, the 2017 Vintage Port is the smallest Symington declaration of the 21st century.
"In my 25 years as a winemaker in our family vineyards, I have never seen a year like 2017. The yields were extremely low, but the concentration and structure took my breath away. We have made some really remarkable wines."
- Charles Symington, Head Winemaker

"Few wine regions in the world restrict vintage years with such integrity as we do in the Douro. The decision to declare Vintage Ports from two consecutive years was not one taken lightly. However, these two exceptionally strong harvests have produced wines of such immense quality that we felt justified in making this historic decision."
- Johnny Symington, Chairman
For detailed information on each wine, see The Vintage Port Site.