Ne Oublie

Single Harvest Tawny
Produced in 1882 and having aged for 130 years, Ne Oublie is a truly unique wine. A taste of time, of history, and of patience.
The Wine
Marking the year that Andrew James Symington first arrived in Portugal, only 656 bottles (one of the three remaining casks) of this extraordinary wine have been released. Ne Oublie represents the work of the very finest artisans of the three nations from which the Symington family is descended: Scotland, England and Portugal. It is comprised of a handmade crystal decanter designed by Atlantis in Portugal, three sterling silver bands produced and engraved by Hayward & Stott in Scotland, and it is presented in a bespoke box handcrafted by Smythson of Bond Street, England.
Tasting
Unrivalled complexity only achieved by ageing for well over a century in seasoned oak. Subtle notes of orange and tobacco give way to an incredibly long finish.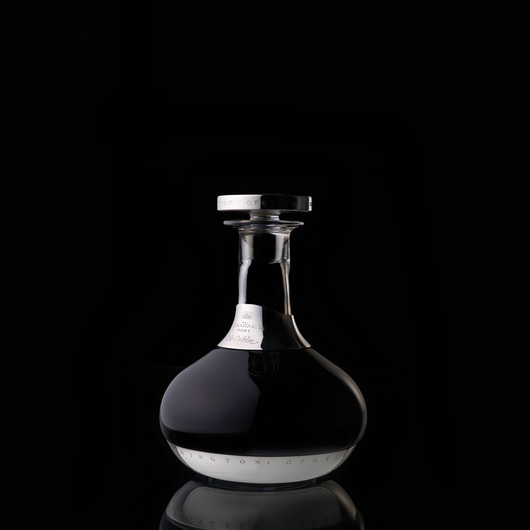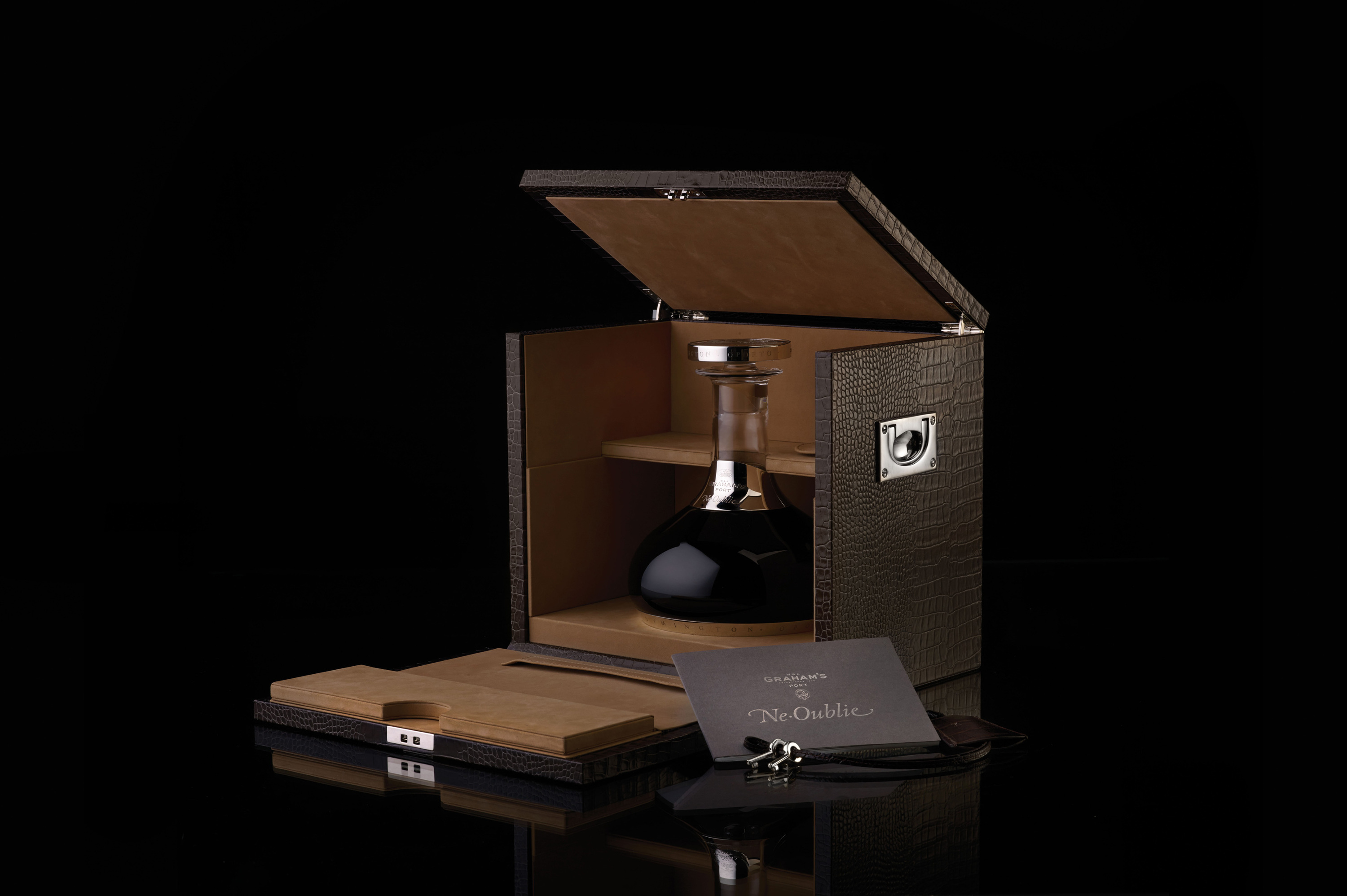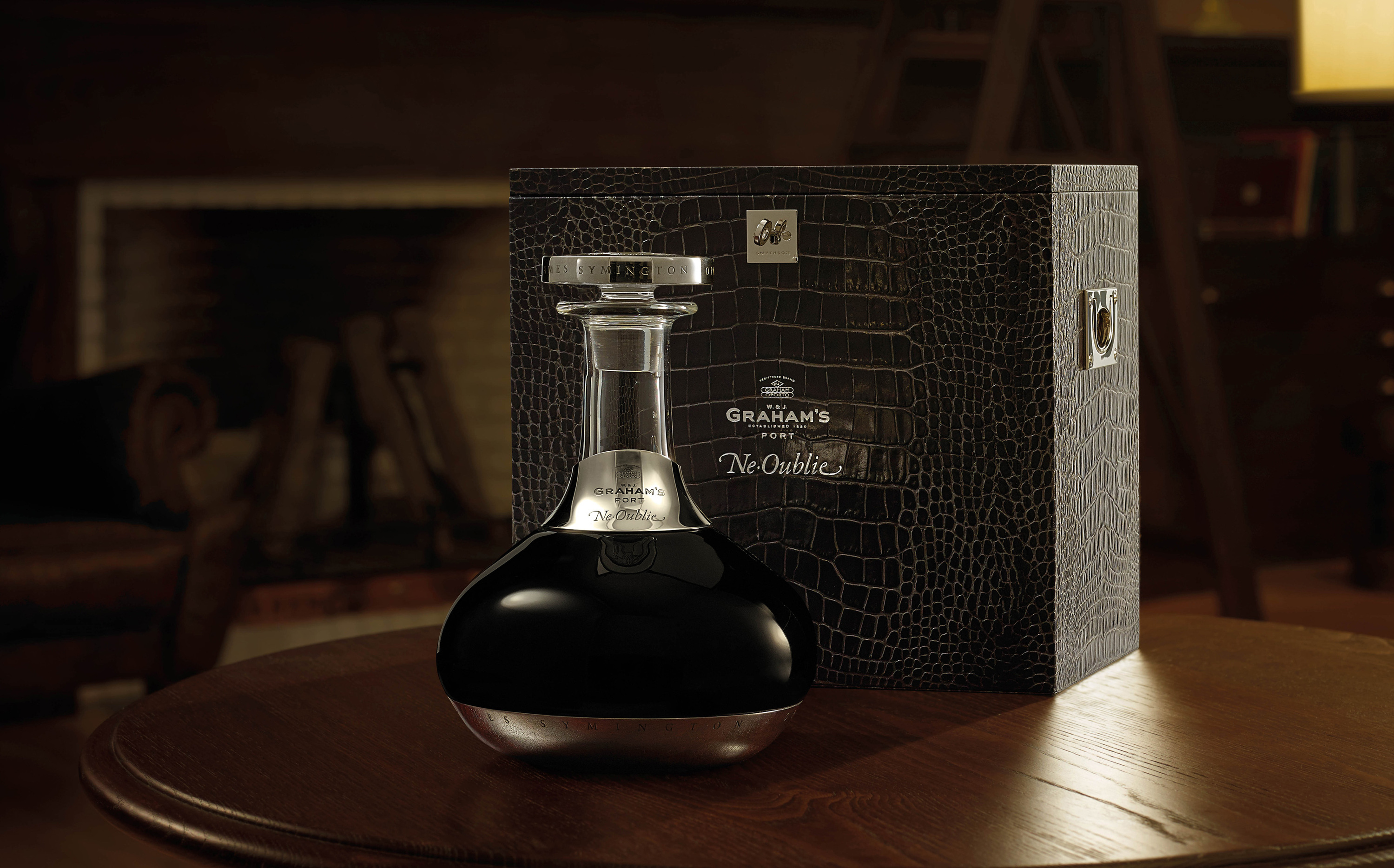 Endorsements
"… most complete wine I've yet tasted from this ultra niche but growing luxury Port category"- Sarah Ahmed - thewinedetective.co.uk