Introducing Six Grapes 'Special Vila Velha Edition'
We are pleased to have released a limited edition bottling of our Six Grapes reserve port in honour of third-generation port producer, James Symington.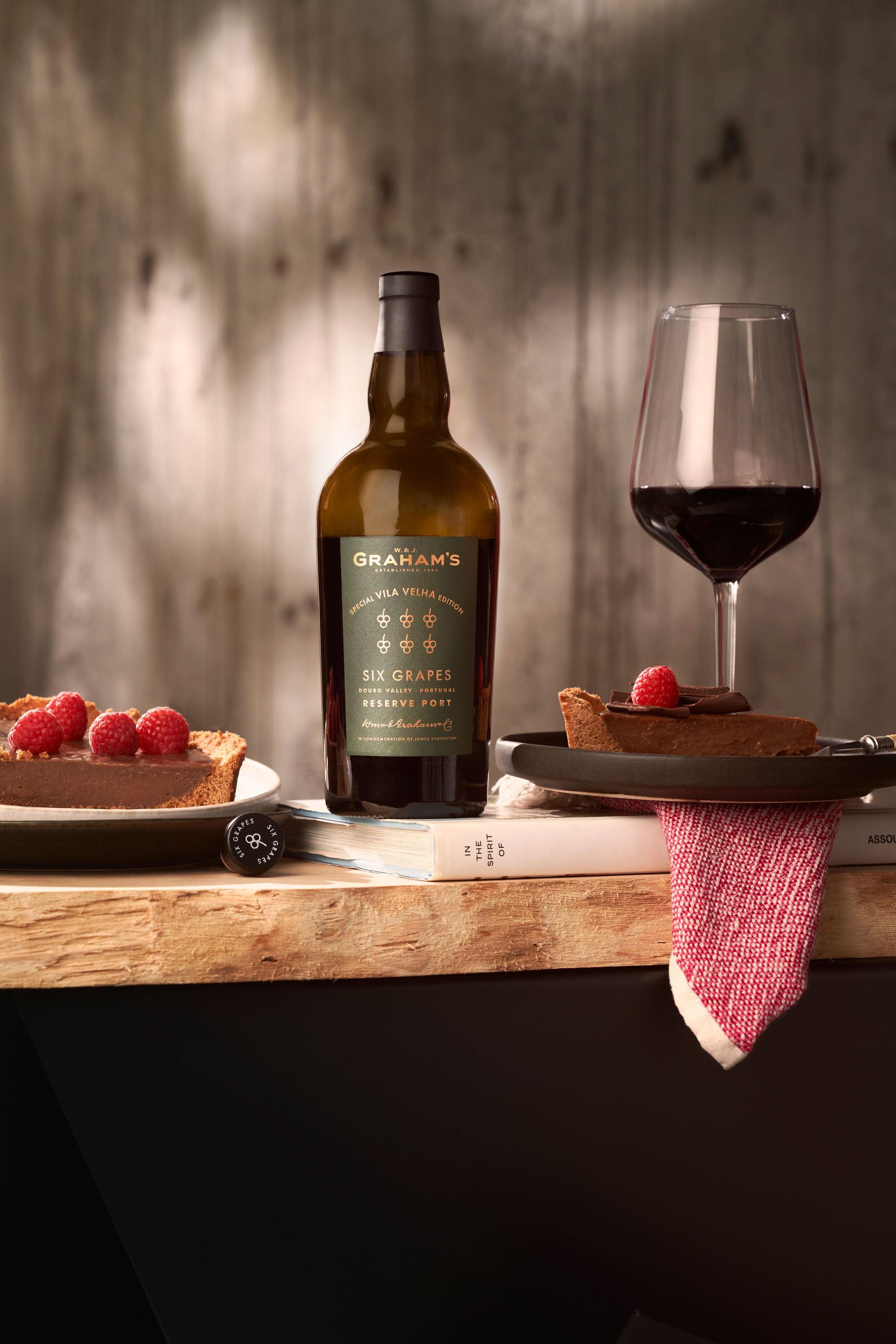 The Six Grapes 'Special Vila Velha Edition' is a limited bottling drawn exclusively from the finest grapes grown at Quinta da Vila Velha – one of our four Douro estates. The property was purchased by the late third-generation port producer, James Symington, in 1987. For over three decades, James restored and extended the quinta into a well-tended 145-hectare riverside property with 55 hectares under vine. With its privileged position on the south bank of the Douro River, Vila Velha produces well-structured and balanced wines that form key components of our Graham's Vintage Ports.
We produced this special edition reserve ruby to mark James' passing in 2020 and to honour his role in developing our iconic Six Grapes label. The Six Grapes symbol originated in the 19th century as the code that Graham's winemakers used to identify the barrels containing the very best wines from each harvest, which were often bottled as Vintage Port. By the early 1900's, Graham's had started bottling a reserve port selected from these barrels.
While over a century later, Six Grapes continues to be our signature reserve wine, the label had become largely disused in 1970 when the Symington family purchased the Graham's brand. James worked tirelessly for over a decade to resuscitate the Six Grapes label.
The 'Special Vila Velha Edition' follows two previous limited bottlings of Six Grapes – one drawn exclusively from our 'Old Vines' and another from its 'River Quintas'. With just 12,000 bottles produced, the Six Grapes Vila Velha edition is a hand-crafted wine in honour of James Symington.