The Launch of Graham's Bicentenary Collection
In celebration of our bicentennial year in 2020, we have launched a collection of world-renowned ports in a specially designed piece of furniture.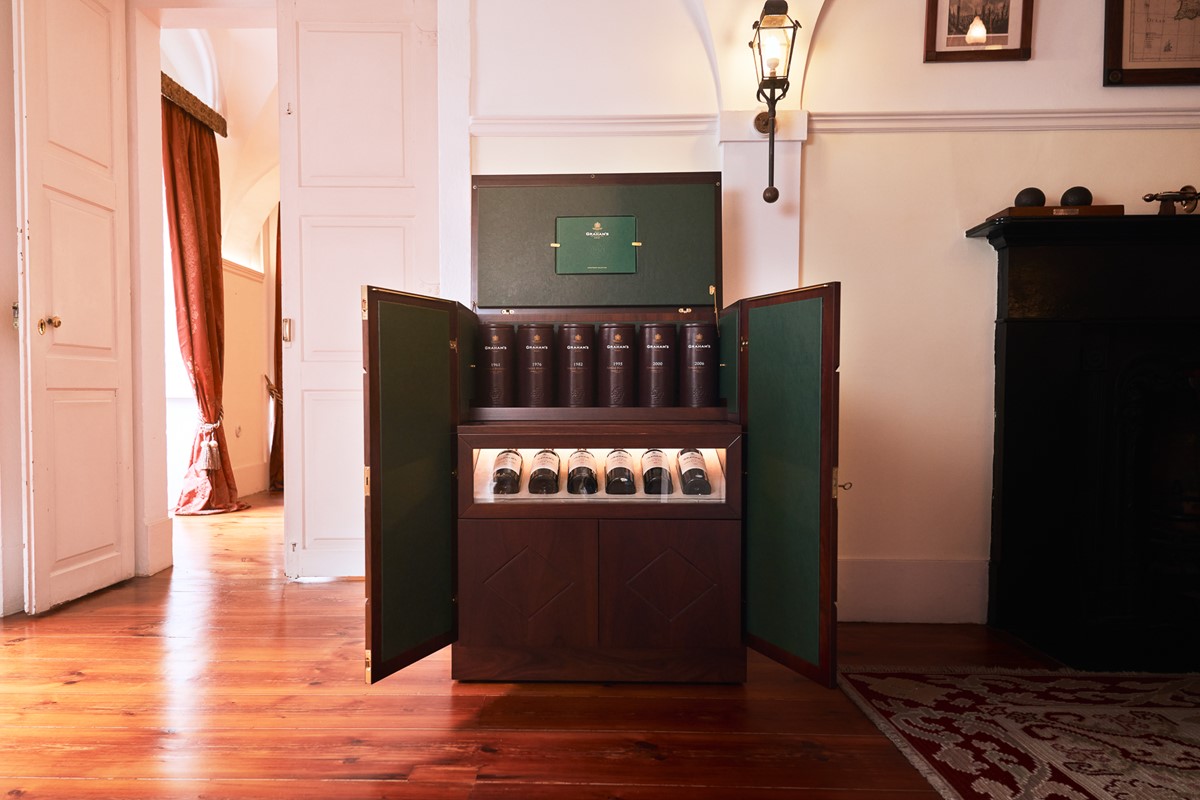 The Bicentenary Collection is comprised of six Single Harvest Tawny Ports and six classic Vintage Ports, including wines from 1963, 1994 and 2011, which have been hailed as some of the greatest declarations of the last two centuries. All the Vintage Ports have been aged in our cellars in Vila Nova de Gaia and the Single Harvest Tawny Ports have been selected and bottled specifically for the Bicentenary Collection, including two from 2000 and 2006 that have never been released before.
Each wine has been carefully selected by members of the 3rd, 4th, and 5th generation of the Symington family – port producers since 1882 and owners of Graham's since 1970. The collection is presented in a cabinet made from extremely rare santos rosewood by Portuguese master-joiners WeWood. The collection is completed by a hand-blown decanter and set of wine glasses produced by Jancis Robinson MW in partnership with celebrated British product designer Richard Brendon, an expert two-part Durand corkscrew designed for removing corks from mature and valuable fine wines, and a specially commissioned decanting funnel from family-run, Porto-based silversmiths Ourivesaria Coutinho.
The first edition of the Bicentenary Collection will be auctioned by Christie's of London in December together with a VIP trip to Porto and the Douro. All proceeds will be divided between two charities –selected to reflect the Symington family's origins – the Scottish Wildlife Trust and Santa Casa de Misericordia de Carrazeda. The remaining editions will be made-to-order, and those interested can express their interest through its dedicated page (click button below). The first commissions will be delivered from January 2023.