This was an incredible landmark in Graham's history. We have been saving this extraordinary wine for a very special occasion and the time has now come.
As the brand celebrates its 200th anniversary we decided it was pertinent to mark this celebration with a wine that encapsulates a pivotal milestone for Graham's and reminds us that the Lodge sits at the heart and soul of the brand.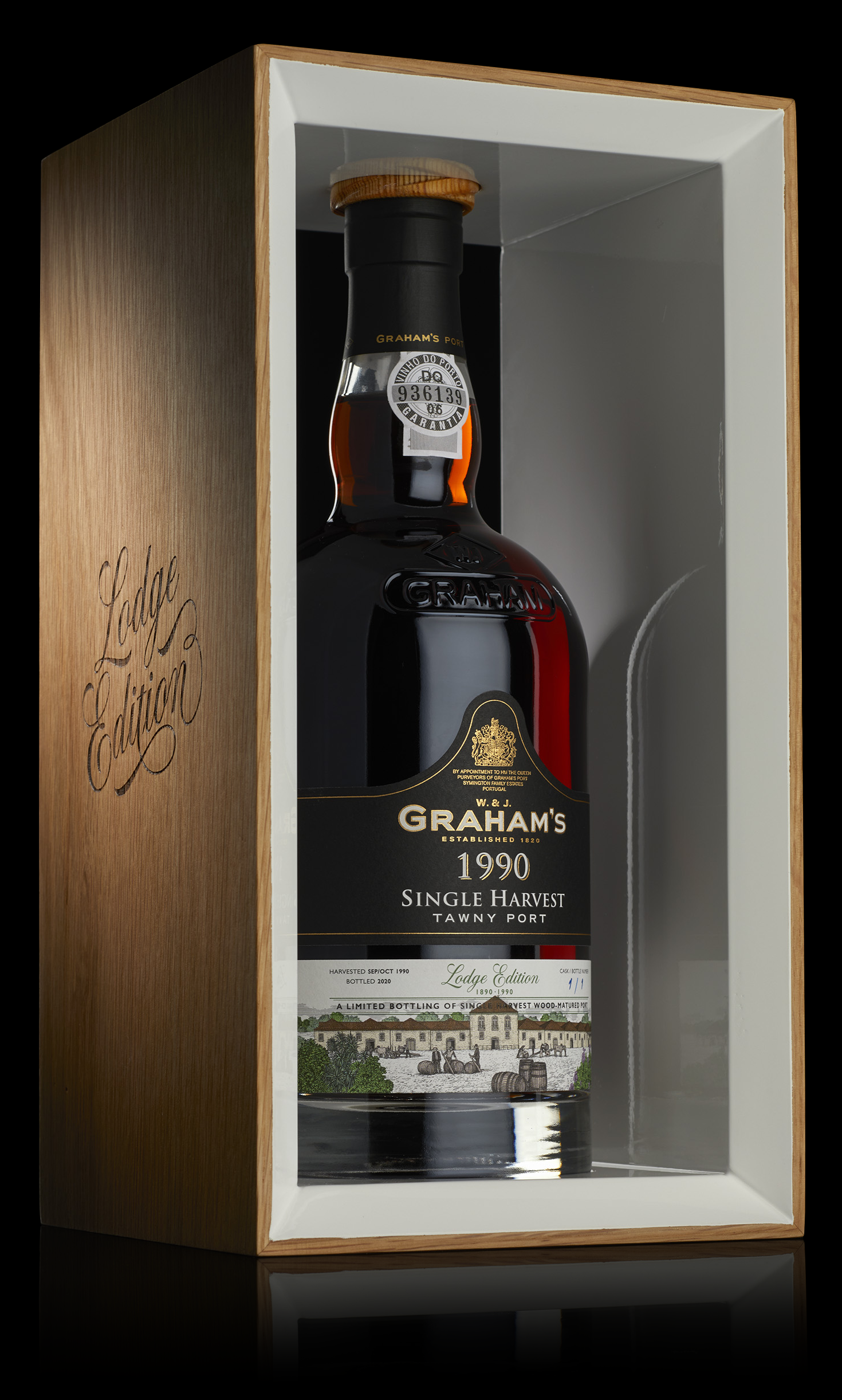 The handcrafted box for the Graham's 1990 Single Harvest Lodge Edition is incredibly unique, something we've never done before.
The closure of the wooden box is a part of the original pine beams from the 1890 Lodge that we have treated and brought into the packaging. When we restored the lodge in 2013 we had to replace these beams but we kept the original beams which have now been re-purposed into the packaging, so those who buy a bottle of Graham's 1990 Single Harvest will have with them an original piece of the Graham's 1890 Lodge.
Soft caramel aromas meld with floral honeysuckle scents and creamy vanilla notes.