Quinta dos Malvedos Vintage Port

Vintage Port
This is the ultimate expression of terroir in the Douro, produced from our principal estate.  
In 2015, the final 400 bottles of the 1965 were released to mark the 125th anniversary of Graham's purchase of the iconic Quinta dos Malvedos.
The Year
A perfect year in many ways with a wet spring followed by a hot summer with some well-timed showers.
Tasting
Perfumed and soft with a hint of rose petals, tea, and a touch of mint. On the palate, it is soft and mellow with fine tannins and a luscious, long-lasting finish.
Storage & Serving
Store the bottle lying down. Decant to filter the natural sediment before serving. Enjoy within 2-3 days of opening.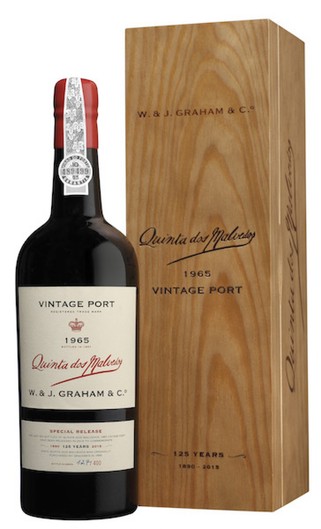 Awards & Scores
4 stars - Richard Mayson, RichardMayson.com