Single Harvest Tawny

Single Harvest Tawny
A historic wine aged for eight decades in seasoned oak casks, giving it an incredible redolence of age, breadth and complexity.
About
The Graham's 1940 is remarkably refined and balanced, a reflection not only of the quality of the original wine but also of the skill of successive generations of the Symington family winemakers, owners of Graham's Port.
Tasting
Complex aromas of caramel, praline chocolate, demerara and coffee roast are underpinned by a remarkable freshness, which belies the eight decades in seasoned oak. The palate is creamy, luxurious and intense with a long aftertaste offering layers of walnuts, citrus preserves and honey, while tea and tobacco notes linger in the glass.
Serving
It is recommended that the wine be served lightly chilled to enjoy it at its best. Once open, the wine will keep in good condition for up to 8 weeks.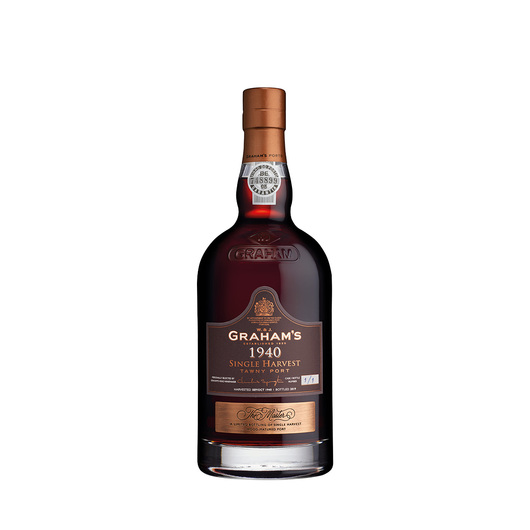 Awards & Scores
96/100 - James Molesworth, Wine Spectator