Single Harvest Tawny

Single Harvest Tawny
A wine with perfect balance and structure: a testament to the skills and experience of Graham's winemakers.
About
The 1969 Single Harvest Tawny Port was singled out by Head Winemaker, Charles Symington, as showing the same outstanding calibre and character that its predecessor, the 1961, embodied. On sampling the remaining 21 casks, six were deemed truly exceptional, and it was these wines that make up this blend.
Tasting
Mesmerizing aromas with delicate floral qualities reminiscent of honeysuckle, vanilla, and soft undertones of caramel. Deliciously concentrated in the mouth, whilst at the same time, smooth as silk, with exotic spice and a suggestion of butterscotch. The richness is balanced by a firm and refreshing acidity which gives the wine a perfect balance and structure, leading to an endless finish.
Serving
It is recommended that the wine be served lightly chilled to enjoy it at its best. Once open, the wine will keep in good condition for up to 8 weeks.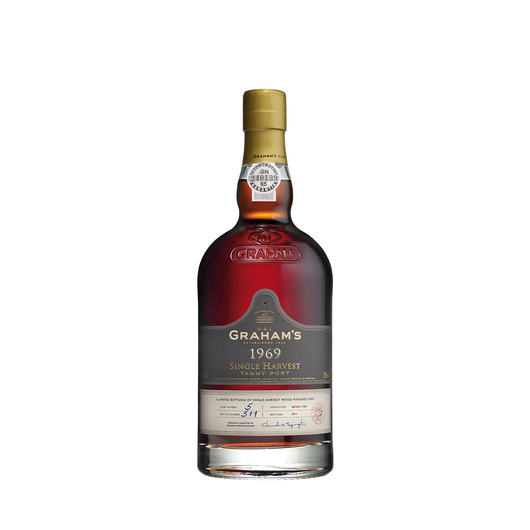 Awards & Scores
96/100 - Roger Voss, Wine Enthusiast