Graham's Vintage Port

Vintage Port
Drawn from the finest parcels across Graham's four estates, this Vintage Port is only produced in exceptional years.
The Graham's 1955 is regarded as one of the best wines of that year, marked in particular by its incredible balance and concentration.
The Year
1955 was the largest declaration since 1927 and is regarded as one of the most underrated vintages of the 20th century.
Tasting
Big, with generous fruit flavours, it is a superbly balanced wine. Smooth and concentrated, it has a soft and delicate copper colour on the rim. The wine shows plenty of grip on the palate, with soft, rounded fruit flavours.
Storage & Serving
Store the bottle lying down. Decant to filter the natural sediment before serving. Enjoy within 2-3 days of opening.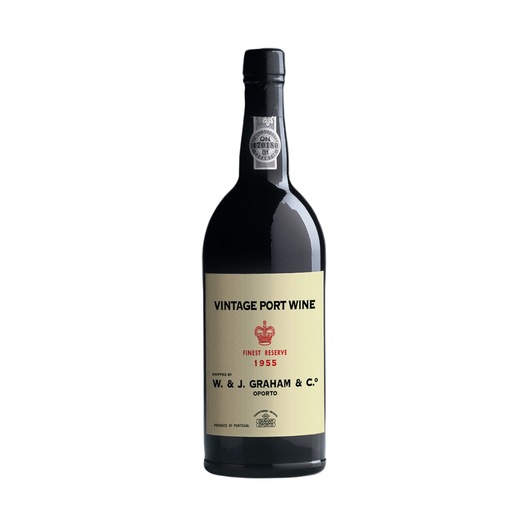 Awards & Scores
94/100 - James Suckling, Wine Spectator