Graham's Vintage Port

Vintage Port
Drawn from the finest parcels across Graham's four estates, this Vintage Port is only produced in exceptional years.
An outstanding Vintage Port to begin the new millennium, Graham's 2000 is known for its immense concentration.
The Year
The first Vintage of the 21st Century, the 2000 vintage is remembered for the immense concentration of its wines and for the small quantities produced.
Tasting
This Vintage Port displays many of the typical Graham aromas of ripe plum and 'esteva' (gum cistus) and is pleasantly smooth on the palate despite its youth. It is full and rich in the mouth with fresh blackberry and red plum notes.
Storage & Serving
Store the bottle lying down. Decant to filter the natural sediment before serving. Enjoy within 2-3 days of opening.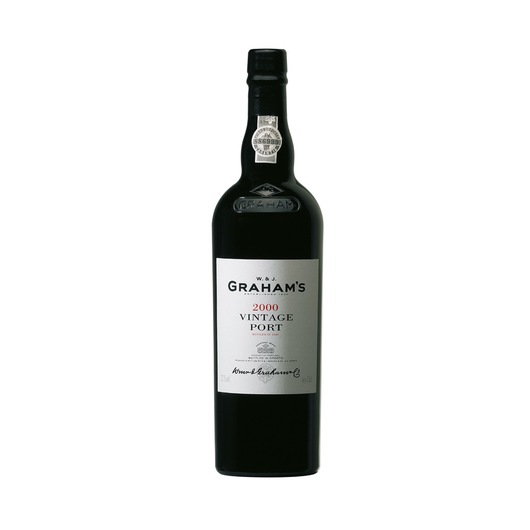 Awards & Scores
98/100 - James Suckling, Wine Spectator