Graham's Vintage Port

Vintage Port
Drawn from the finest parcels across Graham's four estates, this Vintage Port is only produced in exceptional years.
The last generally declared vintage of the 20th century, the historic 1997 is known for its classic full-bodied structure and long finish.
The Year
Renowned for full-bodied and harmonious wines, 1997 was the last generally declared year of the 20th century.
Tasting
A very intense colour with a deep purple rim, on the nose showing a luscious ripeness with rich floral aromas and undertones of black cherry. On the palate a classic full-bodied structure, packed with layers of ripe fruit and firm tannins, with a long and lingering finish.
Storage & Serving
Store the bottle lying down. Decant to filter the natural sediment before serving. Enjoy within 2-3 days of opening.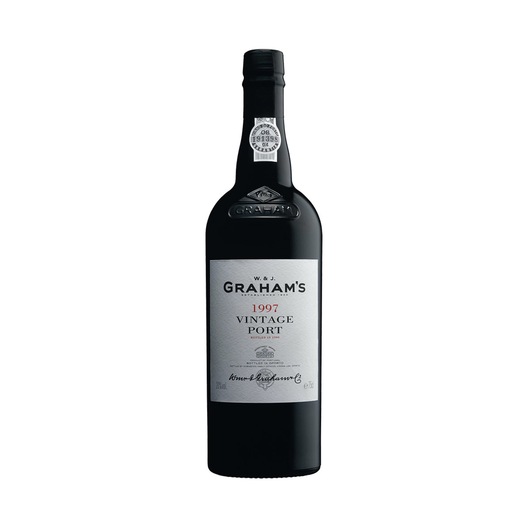 Awards & Scores
95/100 - James Suckling, Wine Spectator