Graham's Vintage Port

Vintage Port
Drawn from the finest parcels across Graham's four estates, this Vintage Port is only produced in exceptional years.
A 'traditional style' Graham's Vintage Port, but with quality and versatility beyond its years.
The Year
The 2003 Vintage was one of really excellent quality. The 2003 has the 'traditional style' of the 1997 Vintage in that the tannins are strong and structured, but with the really attractive ripe fruit flavours of the 1994.
Tasting
Deep opaque, blackish purple colour with amazing aromas of violets. In the mouth, endless layers of very ripe blackberry fruit coat the palate. Great depth of structure with sweet liquorice flavour combining with rich tannins, give this wine an outstanding complexity.
Storage & Serving
Store the bottle lying down. Decant to filter the natural sediment before serving. Enjoy within 2-3 days of opening.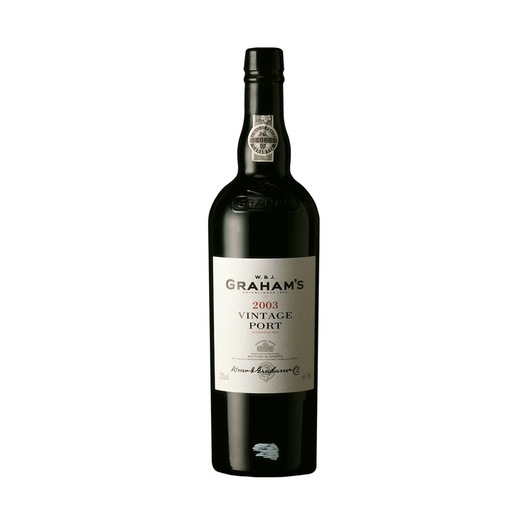 Awards & Scores
96/100 - Roger Voss, Wine Enthusiast